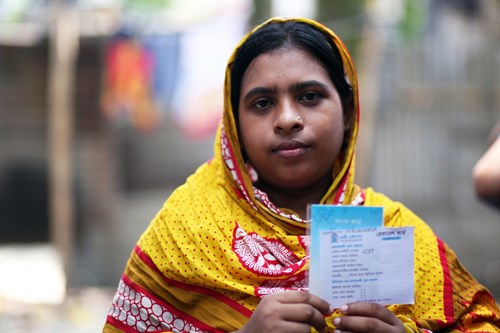 Lakeshore Hotel, Road # 41, House # 46, Gulshan- 2, Dhaka on 28th January 2018, 09.30-12.30
Since 2013 the BRAC JPG School of Public Health have been working to understand and improve close-to-community programmes for menstrual regulation in Bangladesh. Working closely with colleagues at RH STEPS and Marie Stopes Bangladesh they have implemented a series of quality improvement cycles aimed at improving the referral services offered by community level workers.
A package of interventions was provided including supportive supervision training, facilitative referral training, and the creation of a revised referral card through a participatory process. Simultaneously mixed method research was conducted to monitor the effects and impacts of the intervention.
In this dissemination event, the key findings from the five-year project will be shared; and a panel discussion on menstrual regulation services in Bangladesh and its challenges will be facilitated. There will also be a chance to see our new video documentary about the project and celebrate excellence through our awards ceremony.
The event will be an opportunity to interact and share insights for the professionals/organizations involved and interested in working healthcare sector; gender and women rights; operational/implementation research; and community based services using a range of health cadres.
If you want to find out more about the event or the research please contact farzana.islam@brac.ac.bd
Recent news