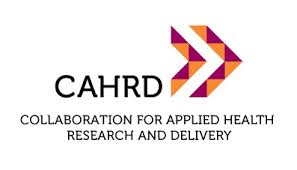 By Kate Hawkins, 06 June 2014
Next week we will be off to Liverpool to attend a conference hosted by the Centre for Applied Health Research and Delivery (CAHRD). It is a great opportunity to feed into their longer term strategic agenda. The meeting will have a focus on lung health, maternal and newborn health, Neglected Tropical Diseases (NTDs), and health systems. CAHRD's aim is to foster dialogue and learning between these issues and across contexts and disciplines.
A focus on close-to-community providers
The health systems stream of work in the consultation has a strong focus on close-to-community (CTC) providers and some of the areas they hope to explore are:
Identifying best approaches to motivate, maintain and support different types of female and male CTC providers as a key part of progress towards universal health coverage
Working on opportunities for CTC providers to better address gendered social determinants of health at community level, and to promote effective multi-sectoral engagement 
But CTC health programmes also play a key role in each of the health-issue specific areas which are highlighted by the conference. You can read more about the conference and browse the agenda on their website.
Spreading the word
A number of the REACHOUT team will be attending the conference. Ireen Namakhoma (REACH Trust) will be presenting in the plenary on 'Catastrophic care-seeking costs as an indicator for lung health' and Sally Theobald (Liverpool School of Tropical Medicine) will present 'Close to community health providers post 2015: Realising their role in responsive health systems and addressing the social determinants of health'. We will be live Tweeting from the event and will provide a round-up of relevant content related to CTC providers once the dust has settled.
Any enquiries about the consultation should be directed to Prof Squire who you can also follow on Twitter.
Recent news stories