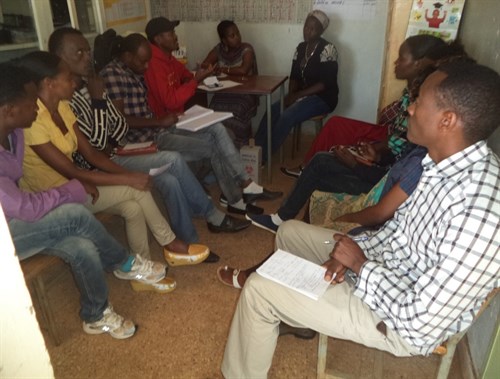 By Nega Teyikie
Access to quality health services is greatly influenced by the performance of health workers. Consequently, quality improvement of health services requires continuous supportive supervision. In the context of strengthening community health worker (CHW) programmes, various studies showed that supervision systems are essential to increase productivity and performance. Supervision is one of the most relevant tasks in health systems management, yet health managers commonly neglect supervision, and many supervisors lack the knowledge, skills and tools for effective and supportive supervision.
Group supervision is a form of supervision where CHWs come together to meet with their supervisor either at a health facility or in a village. The monthly meetings usually include discussion of collected data, discussion of problems encountered, sharing suggestions of local solutions and continuing education.
It is often the time when health workers realize how they can help and support each other. Group supervision provides a rich forum for CHWs to share their unique experiences and challenges, and could be a mechanism for mitigating burnout among CHWs as a result of interacting with clients in the course of their community work. It is recognized as a key approach for strengthening the quality of all aspects of community health service delivery.
REACHOUT has been implementing group supervision as part of a quality improvement intervention, to enhance equality of maternal health service delivery by health extension workers (HEWs) in Shebedino District, Sidama Zone, South Ethiopia.
The monthly health centre based supervision meeting sessions are conducted with the help of a guide for supervisors, adapted from a supervision curriculum developed in collaboration with LVCT Health (Kenya) and the Liverpool School of Tropical Medicine.
HEW supervisors were trained on group supervision by REACH Ethiopia, using an adult learning approach. The training focused on how to facilitate group supervision meetings and how to use the guide to support in structuring the sessions.
We visited Telamo Health centre during one of the group supervision sessions, while they were discussing activities during December 2015.  One of the HEWs, pointed out "…It is Group Supervision that brought such a remarkable achievements on maternal health activity in our catchment and contributed for the best performance of our district in a year of Sidama zone…"
Similarly, Primary Health Care Unit director mentioned that that the good things achieved in group supervision: to easily monitor the success and gaps of facilities, improves the inter and intra facility referral linkage of pregnant women, and clearly define the role and responsibility of HEWs and their supervisors while executing services.
It is inspiring to see the ownership of the teams (supervisors with HEWs) and their drive to promote maternal health. The positive evaluation will be used to further strengthen and upscale the supervision system, so that it can truly contribute towards realizing increased coverage and quality of health services in general.
Photo credit: Monthly group supervision discussion session of Dec/2015 of at Telamo HC, Shebedino district, Sidama zone, South Ethiopia.   
Recent news