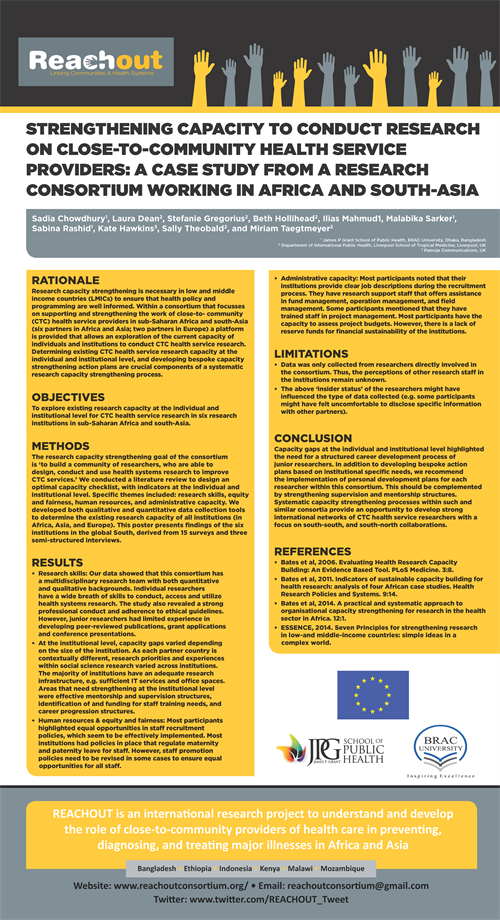 By Kate Hawkins
The 22nd Canadian Conference on Global Health will provide a forum for practitioners, researchers, educators, students, policy makers and community mobilizers interested in primary health care to share knowledge, experience and promote innovation and collaborative action. It will take place from the 5-7 November.
The theme of the conference is 'Capacity Building for Global Health: Research and Practice' and we are delighted that we have been chosen to give a poster presentation.
Our poster describes the process that we used to determine existing close-to-community (CTC) health service research capacity at the individual and institutional level, and develop bespoke capacity strengthening action plans. The research capacity strengthening goal of REACHOUT is 'to build a community of researchers, who are able to design, conduct and use health systems research to improve CTC services.' We conducted a literature review to design an optimal capacity checklist, with indicators at the individual and institutional level. Specific themes included: research skills, equity and fairness, human resources, and administrative capacity. We developed both qualitative and quantitative data collection tools to determine the existing research capacity of all participating institutions.
You can read the full poster here...
Recent news