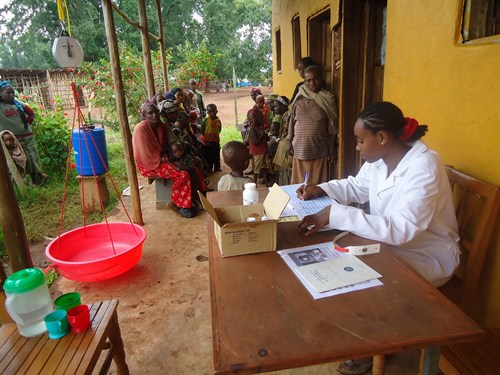 By Kate Hawkins, 9 October 2014
We are very proud that the REACHOUT partners in Ethiopia have been nominated for the Kochon Prize. A prestigeous award in the field of lung health. The organisers, Stop TB Partnership, explain,
The Kochon Prize is awarded annually by Stop TB Partnership to individuals and/or organizations that have made a significant contribution to combating TB. The Kochon Prize, which is endowed by the Kochon Foundation, a non-profit foundation registered in the Republic of Korea, consists of a USD $65,000 award.
The Kochon Prize was established in 2006 in honour of the late Chairman Chong-Kun Lee, founder of the Chong Kun Dang Pharmaceutical Corporation and Kochon Foundation in Korea, who was committed throughout his career to improving access to low-cost lifesaving antibiotics and anti-TB drugs. "Kochon" was a pen name that he used.
The theme for this year focused on innovators working with TB communities to reach the three million people who are missed every year.
The 2014 prize winner will be announced and awarded on Tuesday, 28 October at the Global TB Symposium, an annual event at the 45th World Conference of the International Union Against Tuberculosis and Lung Disease. The Union Conference will be held in Barcelona this year.
We wish all of the team good luck!
Recent news